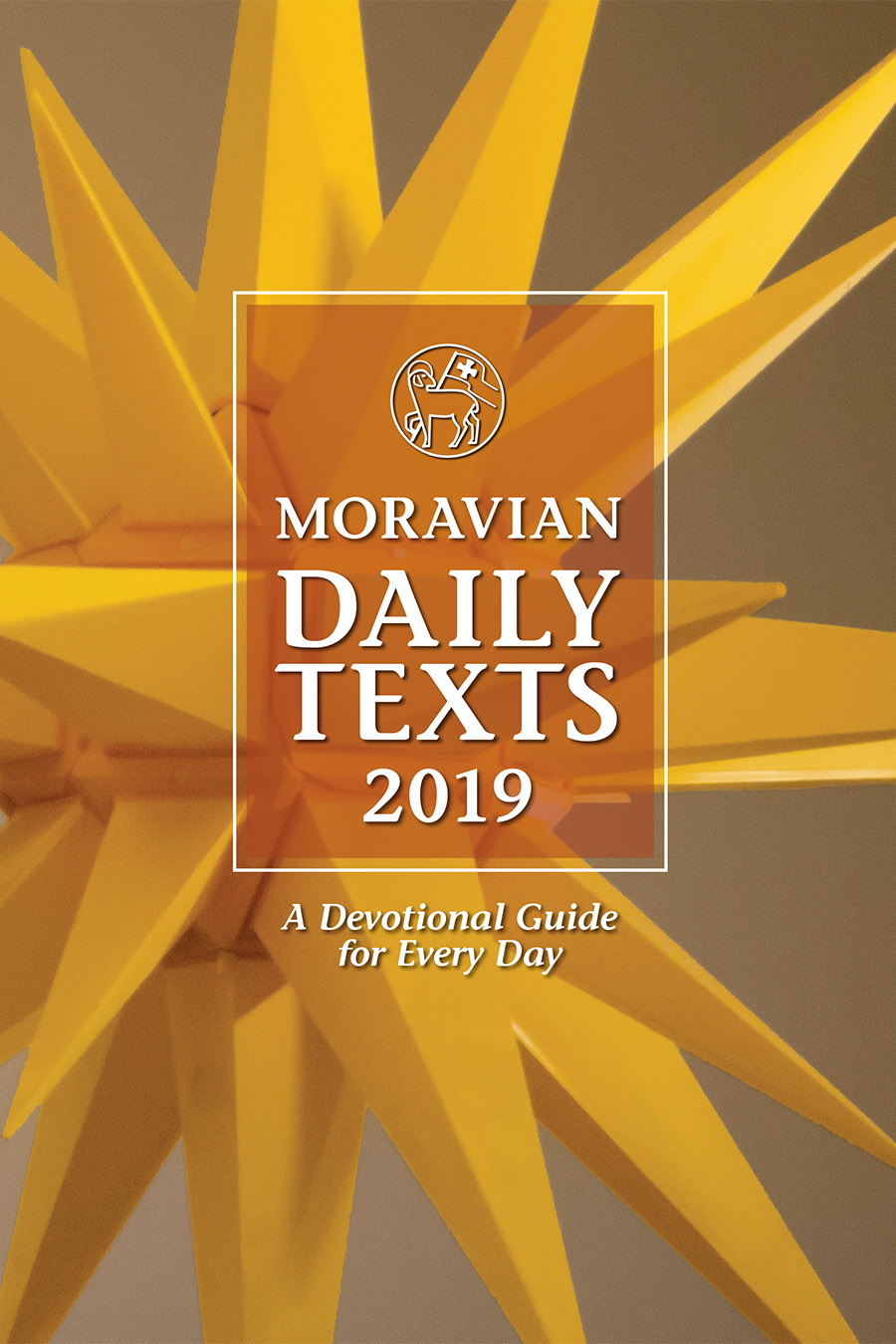 NOTE: To Preorder 2020 Moravian Daily Texts, click here.
Imagine sharing the same devotional with 1.5 million believers in more than 50 languages around the globe. The Moravian Daily Texts has been living this ecumenical dream for many years!
First published in 1731 in Herrnhut, Germany, The Daily Texts grew out of a spiritual renewal of the Moravian Church (Unitas Fratrum) that dates back to Aug. 13, 1727. Today, more than 280 years after its first publication, the Daily Texts continues its promise of "a daily message from God that is new every morning."
The Moravian Daily Texts offers an inspirational connection to the Holy Scriptures every day. Each entry in this beloved daily devotional includes "watchwords"—Old and New Testament verses to accompany readers throughout the day—combined with beautiful hymn texts and heartfelt prayers selected and written by Moravians across North America. Order yours today!
SPECIAL OFFER: Order any edition of the 2019 Moravian Daily Texts and receive the 2019 Directory & Statistics for only $5. Use coupon code dir5 at checkout.
NOTE:  The Moravian Daily Texts are also available for your favorite e-reader through Amazon's Kindle Store or Apple's iBookstore.
(Note: these links take you from the IBOC Moravian Church Bookstore)
NOTE: To Preorder 2020 Moravian Daily Texts, click here.