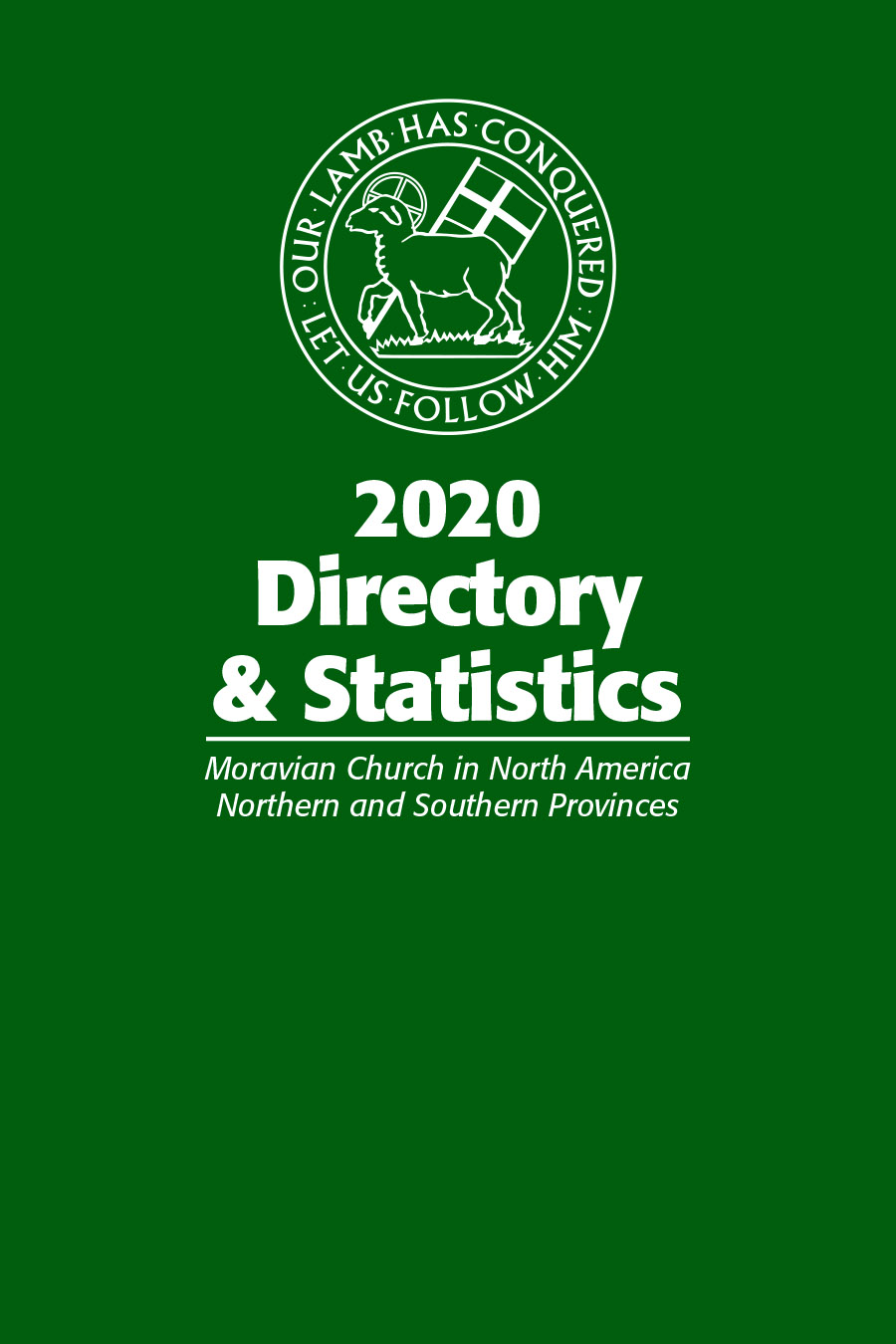 Product Description
PRE-ORDER: 2020 Daily Texts editions ship in November 2019.  Order your 2020 Daily Texts by August 13, 2019 and receive a 10% discount. 
A comprehensive directory of the Moravian Church in North America that includes church addresses, pastoral addresses and Moravian institution listings and contact information along with provincial information and statistics of the worldwide Moravian Unity.  An indispensable tool for congregations and church boards.
2020 Daily Texts will ship in early November. If ordering other products, please create a separate order. Thanks!
Special Offer: Purchase any 2020 Daily Texts and receive $3.50 off 2020 Directory & Statistics! Use coupon code DIR5