Sale!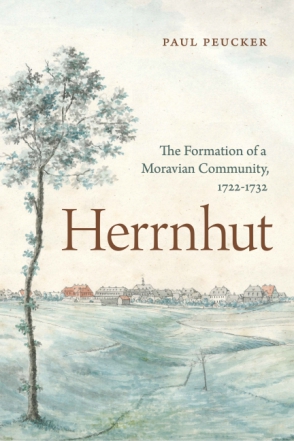 Product Description
HERRNHUT, the Formation of a Moravian Community, 1722-1732.
By Paul Peucker
In June 1722, three families from Moravia settled on the estate of Count Nikolaus Ludwig von Zinzendorf in Berthelsdorf, Saxony. Known as the community of Herrnhut, their settlement quickly grew to become the epicenter of a transatlantic religious movement, one that would attract thousands of Europeans, American Indians, and enslaved Africans: the Moravian Church.
Written by one of the leading archivists of the Moravian Church, this book investigates the origins of Herrnhut. Paul Peucker argues that Herrnhut was intended to be a Philadelphian community, uniting "true Christians" from all denominations. It was a separatist movement, but it concealed its separatism behind the pretense of an affiliation with the Lutheran Church and behind a chosen historical identity, that of the renewed Unity of Brethren. Peucker's analysis, based on hundreds of documents from archives in Germany and the United States, demonstrates how Herrnhut was able to grow and thrive despite existing regulations against new religious groups, uncovers Count Zinzendorf's role in keeping Herrnhut outside the state church, and provides a new foundation from which to interpret the Moravian church's later years.
Three centuries after Herrnhut's founding, this intriguing history brings to light new information about the early years of the Moravian church. Peucker's work will be especially valuable to students and scholars of eighteenth-century religion, Pietism, and Moravian history.
Dr. Paul Peucker, PhD, is archivist for the Moravian Church Northern Province Archives in Bethlehem, Pennsylvania.
Hardcover, 299 pages.
You may also like…